Polaris Law Group, P.C. - Fairbanks & North Pole Legal Counsel
Navigating pathways through a complex legal universe©
Polaris Law Group, P.C., (PLG) is a law firm located in North Pole, Alaska, with a solid and seasoned legal team.  PLG will evaluate your case and set the most direct path toward a satisfactory legal resolution keeping you informed at every point along the way. Our law firm focuses on a federal practice in the areas of immigration law, bankruptcy, and government contracts and a state practice devoted to business law, contracts, real and personal property, estate planning including wills, trusts, and probate, consumer protection, public benefits (Social Security Disability claims and appeals), and a wide-range of military and veteran issues.  PLG is grateful for the selfless service and sacrifice of our military Veterans, Active and Reserve Service members, and First Responders.  We are proud to provide our services at reduced rates for these "Heroes Among Us."  Our office is in Alaska, but we offer services throughout the state and nation. We even have immigration clients outside the United States. Our lawyers are well equipped with the prowess to handle both complex and simple matters.  Rest assured, we will always advocate for your best interests on every matter. 
We are available by appointment at our offices from 9 a.m. to 6 p.m., Alaska time, Monday to Friday and on weekends by special arrangement.  We also accommodate our clients via teleconference or video conference for any time zones.  Our location is 203 S. Santa Claus Lane, Suite D, North Pole, 99705. If you need information related to our services or our firm, contact us using our business phone number, (907) 885.6619. You can also contact us using our business email address at info@polarislawgroupak.com. PLG is ready to serve you by thoroughly reviewing your matter and creating a custom solution to meet your unique needs. Alaska Notary Public services are available on site.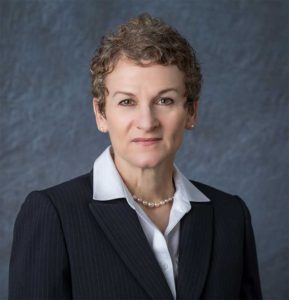 Italia A. Carson is the founding shareholder of PLG P.C. She is a retired U.S. Army officer with 27 years of Active and Reserve service having served two combat tours in Iraq and one in Afghanistan. Ms. Carson also retired from Federal Civil Service where she focused her law practice on Government Contracts, Fiscal Law, and Ethics. Ms. Carson has been a licensed real estate professional since 2018.
LL.M, Government Procurement and Environmental Law (currently attending), George Washington University Law School, Washington, D.C.
LL.M, 2005, The Army Judge Advocate General's Legal Center and School (TJAGLCS), Charlottesville, VA
J.D., 2000, Catholic University of America Columbus School of Law, Washington, D.C.
B.A., 1987, University of Central Oklahoma, Edmond, OK
Law and Public Policy, CUA Columbus School of Law
Contract and Fiscal Law, TJAGLCS
Alaska Bar Association

American Immigration

Lawyers Association

National Association of Consumer Bankruptcy Attorney

A

laska Real Estate Salesperson License

Alas

ka Notary Public
Alaska Courts
U.S. District Court for the

District of Alaska

U.S. Bankruptcy Court for the District of Alaska

U.S. Tax Court

U

.S. Supreme Court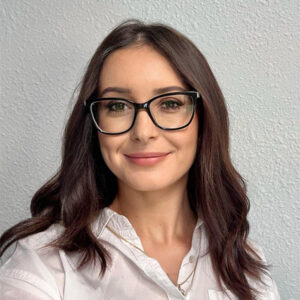 Legal Assistant/ Immigration Paralegal
A native of Albania, Anxhela joins our Immigration Law Practice team with particularized experience in Family-Based Immigration, Exchange Visitor Visa, and Naturalization. As an immigrant herself, Anxhela knows first-hand how complex and overwhelming the process can be. Her personal experience and unique insight are a great resource for our clients. Before coming to the United States, Anxhela studied Law and Foreign Languages in Bulgaria. In 2018, Anxhela made Alaska her permanent home among family and friends living in the Interior.
A.A., 2017, Law, South-West University "Neofit Rilski," Blagoevgrad, Bulgaria
Alaska Notary Public

American Immigration Lawyers Association for Paralegals

Introduction to American Law
Fluent – Albanian, Bulgarian, Serbian, Spanish

Conversational – French and Italian